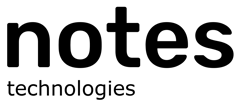 The notes Referral Program allows existing notes members ('Referring Members') to refer a personal contact who has not previously had a notes subscription ('Referred Contact') to the notes service.
For each successful referral, the Referring Member and/or the Referred contact may earn credit(s) that can be used towards their notes subscription ('Reward') or redeemed. The amount of credit(s) that may be earned will be specified on the referrals page. A referral is deemed successful when the Referred Contact signs up to the notes service and uploads notes and one chapter using the referral link sent to them by the Referring Member.
The notes Referral Program is solely intended for personal and non-commercial purposes and the referral link may only be sent to your personal contacts and not the public at large. Spamming referral links or soliciting potential referral contacts through search engine marketing, other advertising channels or by building websites to generate traffic to the referral link is strictly prohibited.
We reserve the right to disqualify any member and revoke Rewards that were obtained through fraud or abuse of the Referral Program or otherwise in violation of these terms.
We also reserve the right to cancel this Referral Program or alter the eligibility criteria at any time and for any reason at our own discretion. If we cancel the Referral Program, prior claimed Rewards will be honoured.
Last Updated: 16 November 2020, 15h00 SAST